Simple Ways To Optimize Your Website For Online Lead Generation

Your website is the most important channel when it comes to online lead generation. It isn't just the first place where your existing customers come to interact or look for solutions, but also a place that is frequented by your potential customers seeking more information on the products and services you offer.
Simply put, it is the first step to the buyer's journey with your business and how optimized your website is, is what defines how far this buyer will go.
That's exactly why even the top grossing businesses like Amazon and PayPal, focus on offering a personalized, customer friendly website. So how do you do the same and ensure that your website becomes the best channel for online lead generation?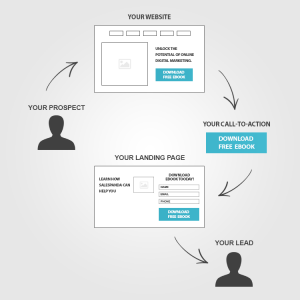 It's not as simple as placing a call-to-action button across your home page. It goes way beyond that to actually start seeing the leads pour in.
How to optimize your website for online lead generation
While there is no one-size-fits-all approach when it comes to website optimization, there are some rules that everyone needs to play by for online lead generation. Here's what we have learnt with extensive A/B testing on our website and from industry experts.
Identify your existing source of online lead generation  
The very first step to optimizing your website for online lead generation, is to know where you are getting the most traffic from and on which pages are you getting the maximum attention online. Pretty much similar to analysing and identifying the keywords that work the best for your business to promote your products and services.
The most common channels for most businesses these days, include:
Email marketing: The outbound campaigns that you maybe running for promoting your products and services.  
Social media: The various channels/ platforms you are using to establish your brand online and introduce your product or service to your target audience.  
Live chat: There is a high chance that your visitors are actually reaching your website and wanting to talk to someone instead of just submitting their contact details.
Blog posts: If you too are investing heavily in content marketing, you might be drawing a lot of traffic to your website from the blogs you publish.  
Partnerships/ Integrations: If your product/ service integrates with other tools or has partnered with those addressing a similar target audience, there is a high chance you're getting traffic and leads from your partnership pages.
Online Communities: In case you have been participating in online conversations and communities where your target audience is active, leads may be pouring in, in the form of casual conversations.
Identify the high traffic pages of your website
Once you identify the source of your online lead generation, the next step is to identify the pages that these sources actually brought people to and optimize them individually to ensure they keep your pipeline full at all times.
For instance, if you notice that a certain blog post seems to be driving in a lot of traffic or has been consistently bringing in some traction ever since it was published, it is time to take a look at where these readers head to next.
Google Analytics makes this really easy. You can easily see where your traffic is coming from, what pages they landed on, how much time they spent on that page before moving to another page or dropping off from your website.
Add contact forms to your top performing pages
Once you are aware of where your visitors are headed once they land on your website and where they tend to drop off, it's time to optimize those pages for conversions. By adding smart call-to-actions on your page, you can nudge a visitor to convert into a lead by initiating or suggesting an interaction.
You can embed smart contact forms on your landing pages to capture only the important lead information. With tools like SalesPanda, you can also attach downloadable documents to these contact forms. These content upgrades can act as interesting offerings that increase the chances of a visitor converting on your online lead generation forms.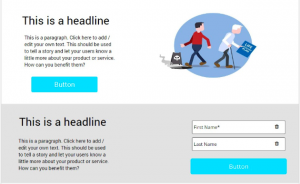 Embed a contact form on your landing page today
Include call to actions wherever possible
The typical attention span of an internet user is merely a few seconds. While your intention may be right to wait till the visitor has consumed all information, before asking him for information, it may also be too late.
For instance, they actually might not browse till the end of a blog post where you intend a subtle statement that is wanting them to drop their contact information. Sometimes, it is important to make your call to action a little obvious.
Once you have analysed till where your visitors to tend to consume information on a landing page or a blog post, smartly place call to actions. This could be a button that nudges an action on completion on 50% of the blog post, or one towards the end that wants them to sign up for a demo, a free trial or simply subscribe to your blog.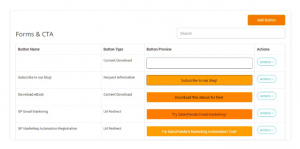 Create custom call to actions for online lead generation
Optimize for mobile devices
If you want to online lead generation to work for you, you need to optimize your website and landing pages for mobile devices. Even though desktop users constitute a good 46% of the internet traffic, there's more than a 50% of your target market that uses mobile devices to search for products and services or to interact with a business.
With SalesPanda, you can easily build mobile friendly landing pages. So irrespective of the device they are accessing any of your web pages from, the user experience doesn't get compromised.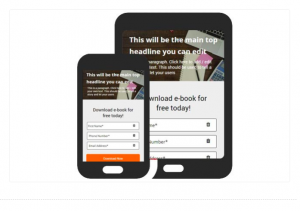 Re-capture your visitor's attention
While contact forms and smartly placed call-to-actions can drive your online lead generation fairly well, it is still important to ensure that you don't lose a visitor's attention. And what's better than something that pops up just as you seem to lose interest in something?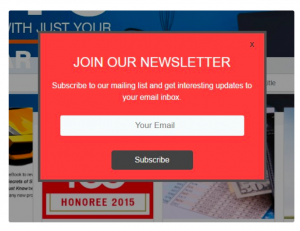 Double your online lead generation with engagement windows
An engagement window is a great way to retarget visitors based on their on-site actions – it could be the time they spend on the page, exit intent or interest in a particular product/service. The pop up basically offers something valuable to this visitor in lieu of their contact details. It could be a simple message that tells them why they should subscribe to your blog's newsletter, or one that offers a free ebook on a topic that they have shown interest in.
They might have a bad reputation for being intrusive, but strategically planning your engagement windows can lead to higher number of conversions.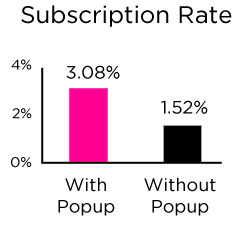 Personalize your website experience
One of the most effective tactics that industry leaders absolutely swear by, for online lead generation, is personalizing the website experience. Just as you thank Amazon for the personalized recommendations it offers based on your previous browsing, even B2B websites can personalize their website experience for visitors.
Taking into consideration who the visitor is and what they are looking for, increases the chances of converting them. You can do this by creating personalized landing pages for different segments of your target audience, or displaying a customized web page to a returning visitor.
This tactic is known to increase online lead generation conversion rates by 10-15%.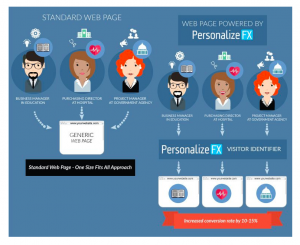 Add plenty of social proof
No matter who you're addressing on your website or landing page, social proof is one element that can boost online lead generation. Since 92% of us tend to trust recommendations from friends, family and those who are similar to us, social proof acts as a subtle hint to a new visitor that the brand is reliable and delivers the promises it makes.
Social proof elements include reviews, ratings, testimonials, case studies, privacy policy and even security certificates on your website.
Here's how Freshdesk clubs customer testimonials and their case studies:

Monitor, test and optimize consistently
One of the most important aspects of online lead generation, is continually testing and optimizing your approach. The internet trends are changing every minute and the only way to ensure that your visitors turn into leads, is to test different strategies, monitor their performances with a smart analytics tool and optimize accordingly.
This could include the placement of your contact forms and call to actions, the messaging you use on your engagement windows or the way you personalize a customer's on-site journey. Make smaller changes every time to understand how differently your audience reacts to those.
Getting started with online lead generation
Online lead generation can be tricky and the approach you use on your website, can make or break your impression on your target audience. The best way to get started with online lead generation, is to ask yourself the following questions before creating a strategy:
-> Who am I addressing?
-> Where are my visitors coming from?
-> What do my visitors expect to see?
-> What is the end goal of online lead generation for me?
-> Do I have lead nurturing process in place?
Is there a hack that you have previously used to optimize your website for online lead generation? We'd love to hear about it!