Engage and Convert visitors
Using Engagement Windows, Call to Actions and Showcase Landing Pages
SalesPanda helps you convert visitors to leads using engagement windows with customised call to actions.Visitors coming to your website can now be engaged using targeted messaging. These windows can show up offers, downloadable content, notifications or capture feedback. So move ahead of your traditional contact us page and greet your visitors at every corner of your website as he wants, where he wants.

Multiple Engagement Windows
Create engagement windows like top bars , popups, slideup etc to convert visitors to leads. These windows can be put up across different URLs of your website with customised designs and objectives. Let every visitor feel the need to engage with you.
Pre built templates with customised CTA
Use prebuilt window templates to edit and create customised windows for every page of the site. Whether you are looking to build an emailing list, send out notifications, showcase downloadable casestudies or ebooks to capture leads, run special pricing and offers or capture feedback, we have designs for all. All this with zero coding. You just need to put a small javascript on your website and SalesPanda does the rest.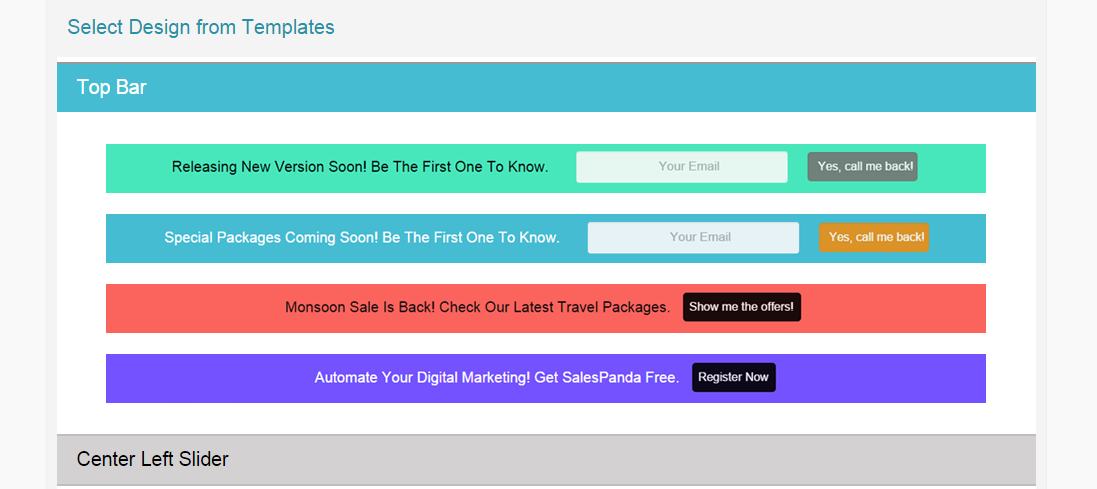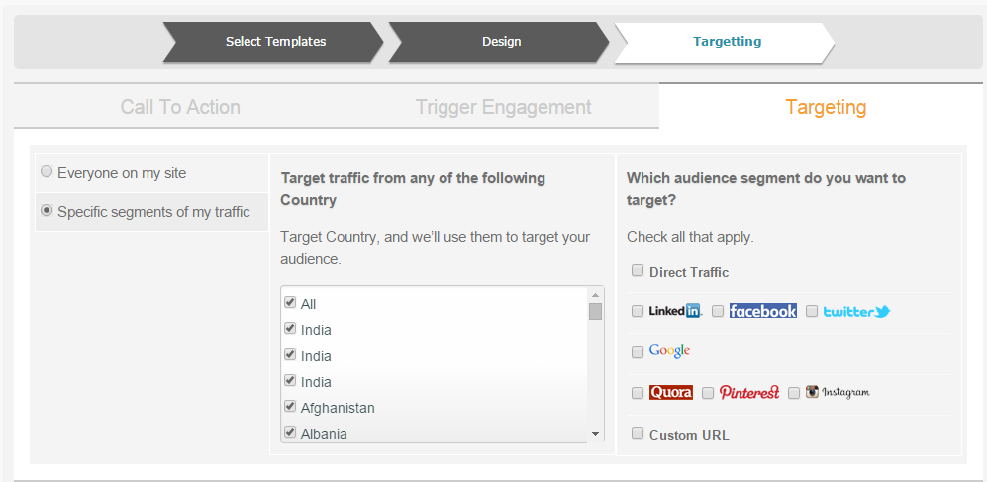 Targeted Messaging
You can create specific targeting rules for every engagement window. It can be set as per geography to target visitors from specific country or targeted as per their source website Google, Facebook, Linkedin, Twitter, Quora, Pinterest or any custom url. What more ? Time your engagement as per user movement on the page. You want the window to open on page load or a delay or may be on page scroll, you got it all. And the leads get captured automatically into the SalesPanda lead management system with an email alert to you.
Engage and convert visitors using SalesPanda
Get customised editable templates to create engagement windows and popups
Create event invitations, offers, feedbacks, content download windows.
Set up multiple windows for every URL of the website
Target visitors by country, source like search and social media or from specific websites
Time your engagement on page load, set up delay timing or as per page scroll
Capture leads automatically into the lead management system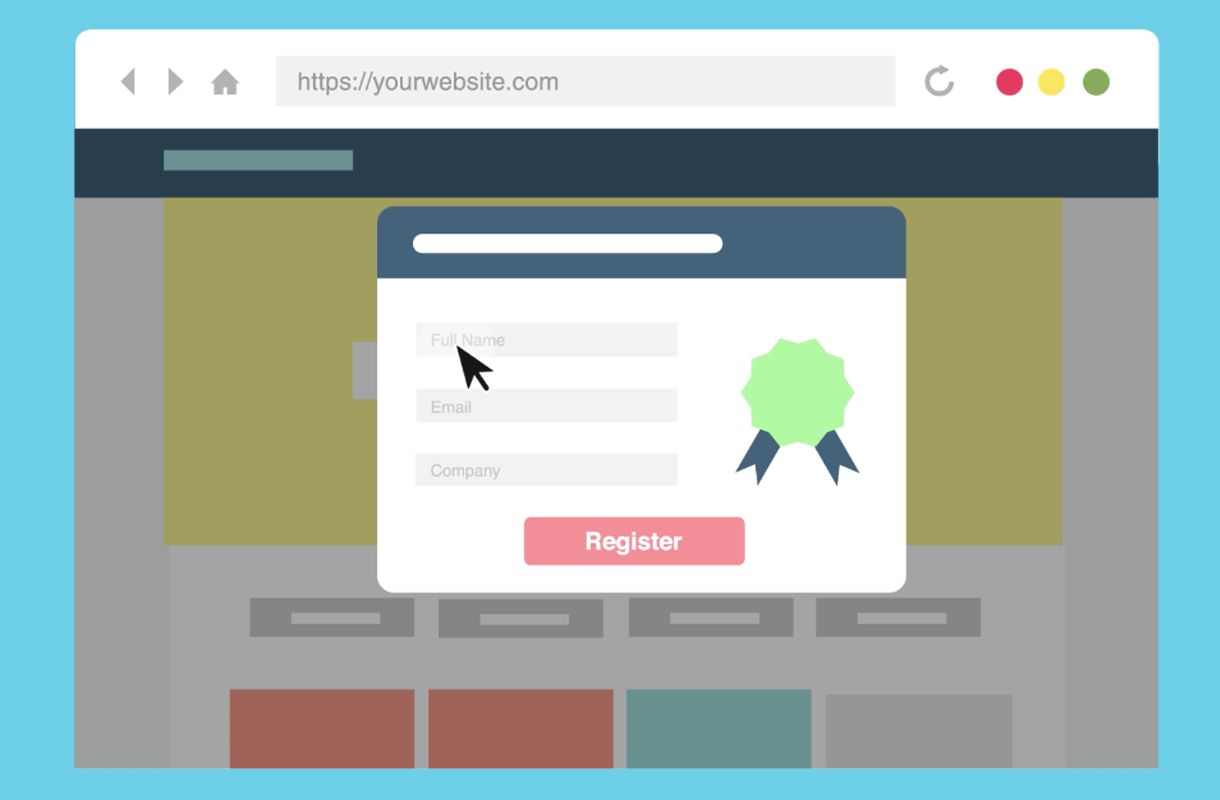 Top
© SalesPanda. All rights reserved.