A Guide to Referral Marketing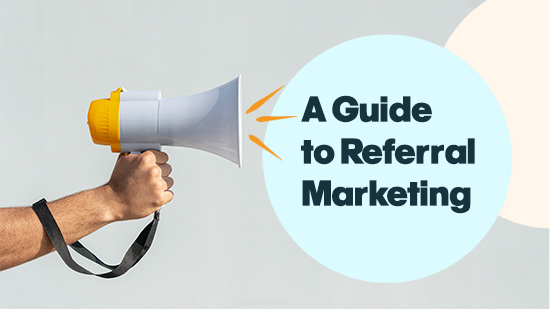 Lead generation is one of the goals that organisations have when they opt for a digital marketing strategy. Referral marketing is one of the most very effective ways to generate referrals. According to review42, 92% of consumers trust referrals from people they know. What can be better than a customer with a positive experience referring to you to their friends, repeatedly? This is what the referral marketing feature is all about in our app. Let's explore referral marketing in detail to understand its positive aspects better.

Definition of Referral Marketing

In simple terms, Referral marketing is a process where your existing customers share about you and your products with their friends, family and acquaintances.

Instead of focusing only on an audience in general, referral marketing focuses on the existing customer base where they leverage the trust among their known people and generate potential leads.

According to SalesPanda, Referral marketing is a process of leveraging your current customers and contacts by sharing a link along with the content where customers can recommend potential customers.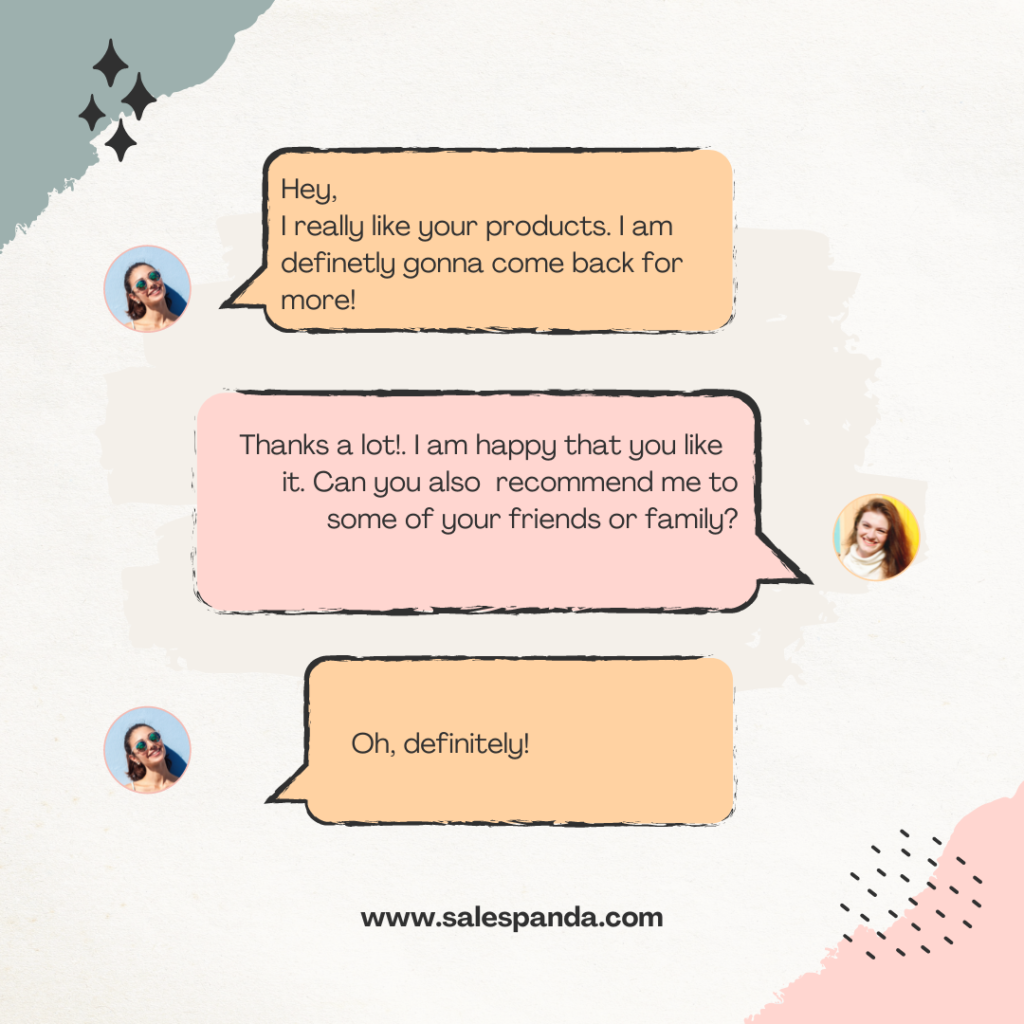 Why is Referral Marketing effective?

It's a very natural human behaviour when we like an experience we instinctively share it with our friends, family or acquaintances. Of course, we would want them to know, and if required they can experience the same since you recommend. The same goes for a bad experience, you will share it with everyone you want not to experience it.

McKinsey suggests around 50% of all purchasing behaviours are influenced by referrals.

That's a big thing!

Referral marketing can be a significant driver of new customers and business value, however, many are still unable to leverage its full potential in their marketing strategies. To quickly increase the customer base, marketing strategies should include referral marketing. Every sales channel has its own set of customer reach and database. These customers are one of the trusted sources of referrals as they have been loyal to them over the years. Hence, our platform provides well-integrated tools where they can generate referrals by sharing relevant content with their contacts.

It is also more relevant and high quality as it's shared directly by a customer to the sales teams. Another reason it's useful as there is no extra expense to run this program and it provides better prospects to nurture. It also increases the horizon of customer reach by generating organic traffic.

How to create a successful Referral strategy?

1. Create programs that can convert leads- If you have a clear objective, an understanding of what your customers need, and high-quality products, then creating a referral program strategy is great. Make the message clear and reflect upon your business values that will attract your target audience. When sharing this with your customers, give them the possibility of sharing some referrals such as WhatsApp, email, Landing Pages etc. Once you have the referral leads, you can engage and nurture them to bring in conversion opportunities. SalesPanda's sales enablement and acceleration offer you a complete 'Digital Office' where the entire cycle from branding to engagement and prospecting to lead management can be performed easily.
2. Leverage tools- You can set up a smooth referral program through a well-integrated solution like SalesPanda. It helps run the referral program efficiently without missing a conversion opportunity. With SalesPanda, sales teams get an opportunity to share engaging content with their customers along with a referral link. Customers can add contact(s) they would want to recommend for referrals. Once the contacts are added, they receive instant notification in the app along with all the details to begin prospecting.
3. Use reviews to get referrals- Positive reviews are one of the best compliments and are essential for the referral program. It helps build engagement, credibility, trust, and a better customer base. Reviews can be a very effective tool to generate referrals. So, when you are getting good feedback from your customers, you can utilise that situation to ask for referrals.
Want to know more about this feature in SalesPanda? Reach out to us!