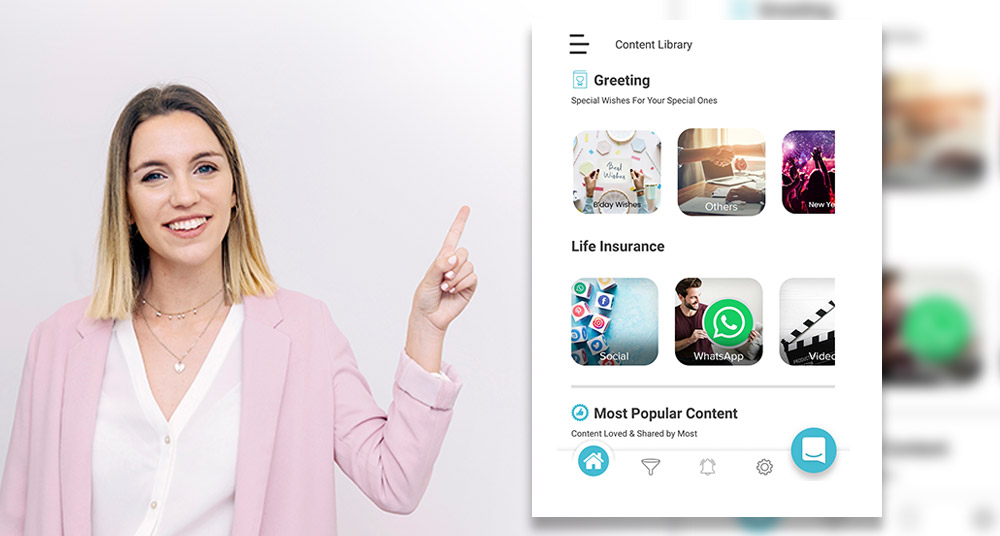 Creatives specially designed for WhatsApp
WhatsApp has become one of the foremost messaging apps and we understand its importance for you to utilize it as a marketing medium. Through SalesPanda App the partner can share co-branded creatives specially designed for WhatsApp. Also, when the channel partner user shares it with his contacts the microsite details are appended to the content thus also providing an opportunity to increase microsite traffic, user activity tracking and new lead capture opportunities.
Simultaneous posting on multiple Social Media Platforms
A user can link their Facebook Company Page, Twitter Profile, LinkedIn Profile and Company Page with the SalesPanda app through a simple and easy process. Once linked, they can choose to simultaneously post co-branded content on any number of their linked Social Media accounts in just a click.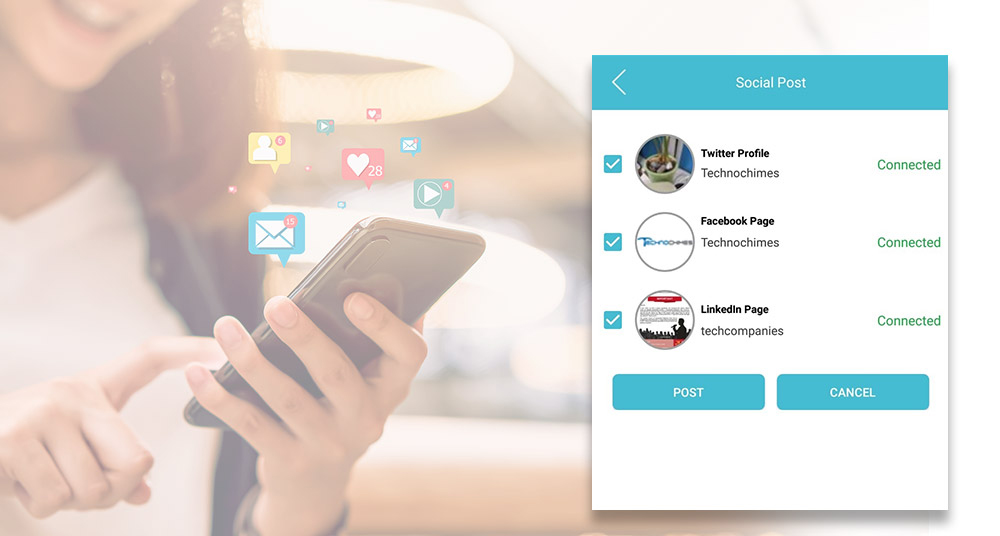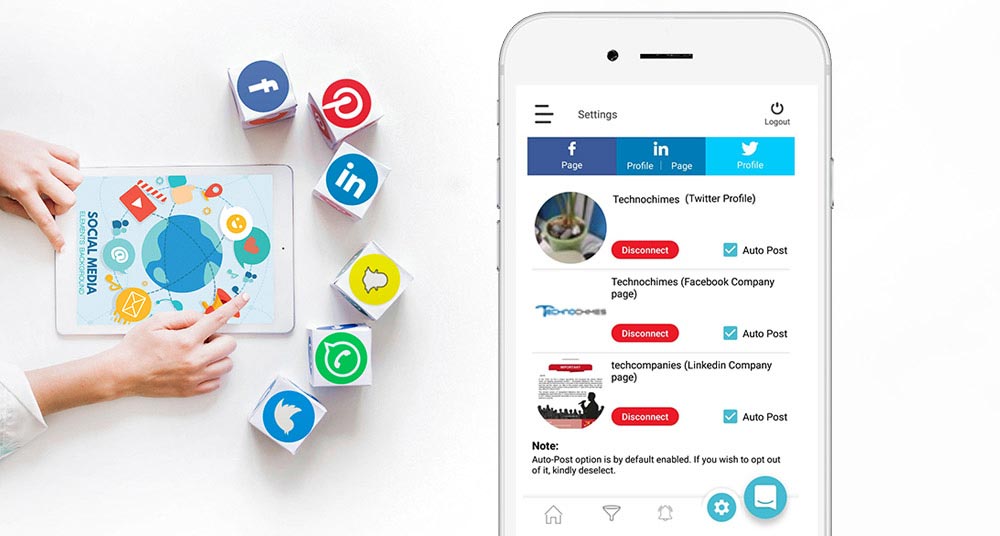 Auto-Post
SalesPanda has an Auto-Post feature for the users. If the users select the auto-posting feature, then content will be auto-posted to their linked social media accounts as per the predefined schedule and frequency. The users can opt to allow the "Auto-Posting" feature for any number of linked social media platforms. The users can themselves do their manual posting through conventional ways in addition to the Auto-Posts on the social media platforms.
Request a Demo
Based on your industry and company needs, we'll revert back to you for a demo