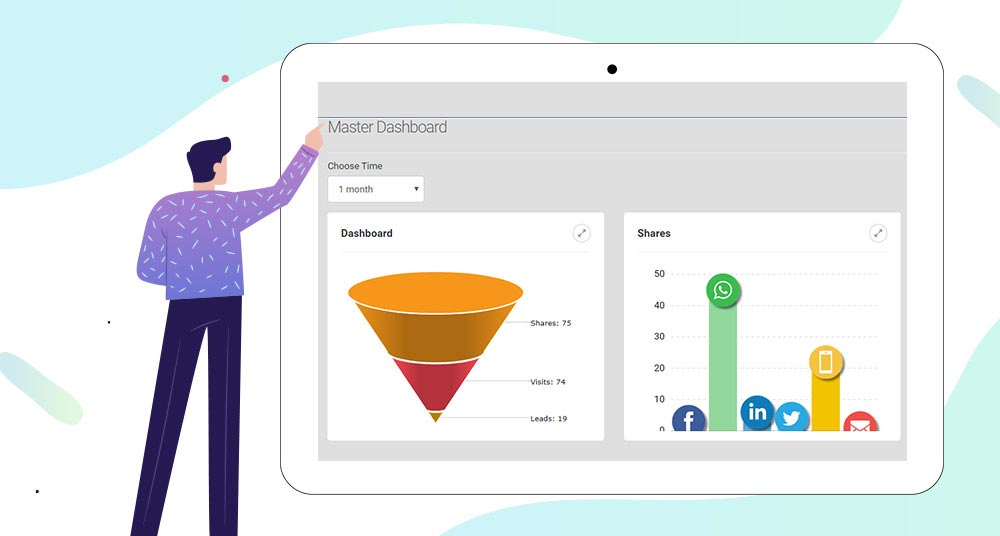 Admin Master Dashboard
The Master Dashboard for admin showcases the data related to a number of SalesPanda app downloads, the activity carried out by channel partners across different marketing mediums, and the corresponding outcome of these activities. This helps the admin to analyze the channel partners' performance and provide guidance and support to them according to their requirements.
Microsite Analytics Dashboard
The Microsite Analytics dashboard helps the channel partners to know about the visitor traffic to their microsite. It also gives them a break down of important numbers like the number of visitors, number of new visitors, number of known visitors, number of leads generated by the microsite and visits by source. This helps them evaluate the effectiveness of their marketing efforts.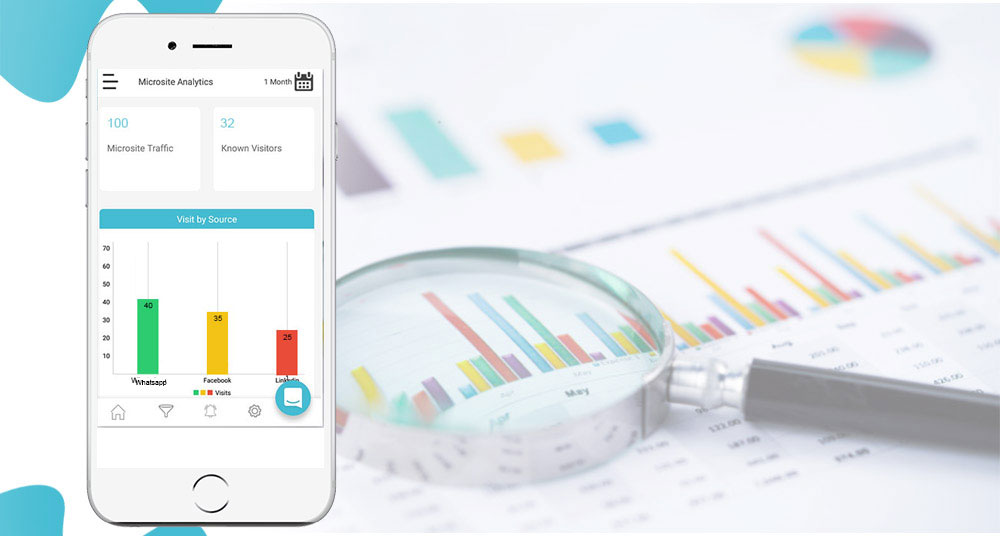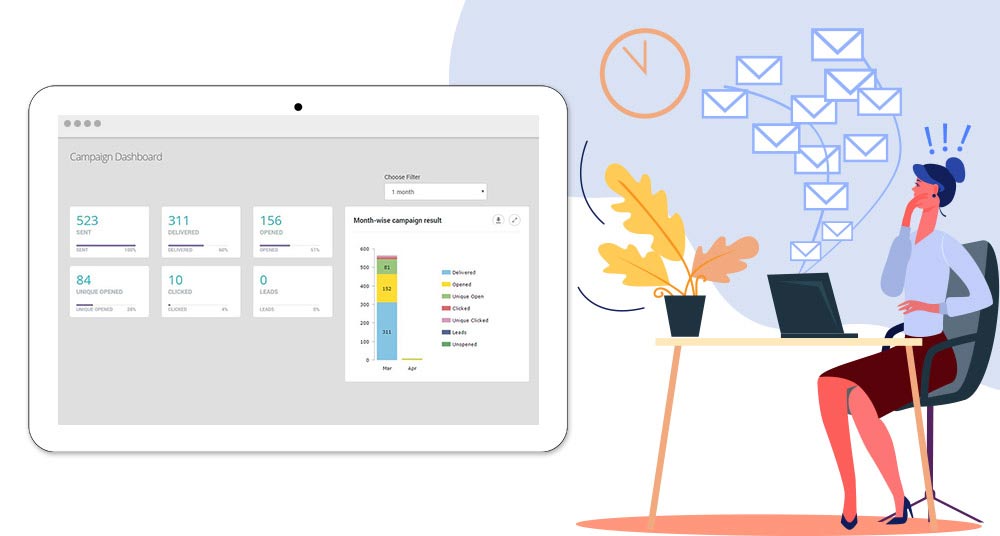 Email Campaign Analytics Dashboard
The email campaign analytics dashboard helps the users to understand and gauge the performance of the email campaigns run by them. They can access data about the number of emails sent by them, delivery details of the email, opened and unopened emails, number of clicks, and number of leads generated through email campaigns.
Social Analytics Dashboard
The social analytics dashboard arms the user with important details about their social media and WhatsApp marketing efforts. It helps users with details regarding the engagement i.e. likes, comments, shares received on the social media posts made by them, number of microsite visitors through social media and WhatsApp platforms, and leads generated through social media and WhatsApp.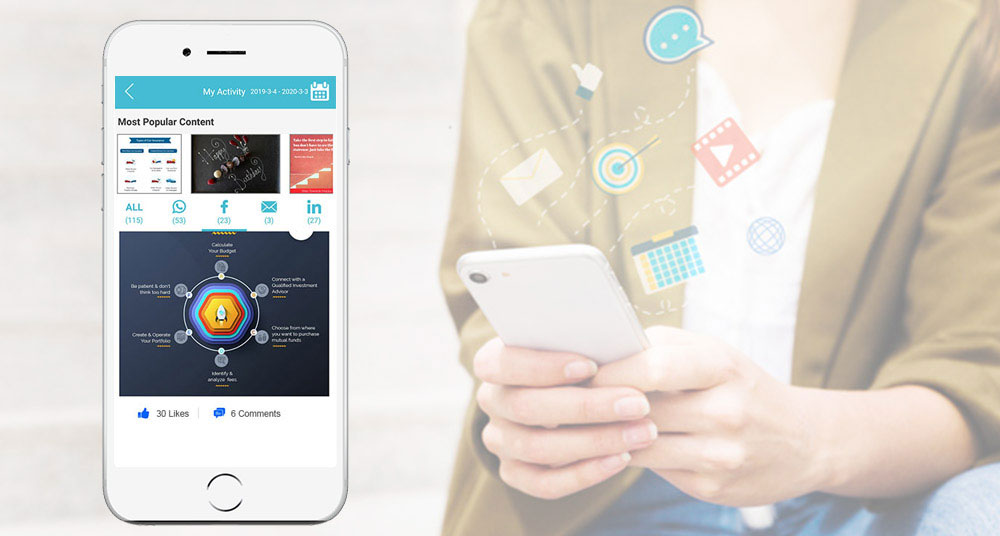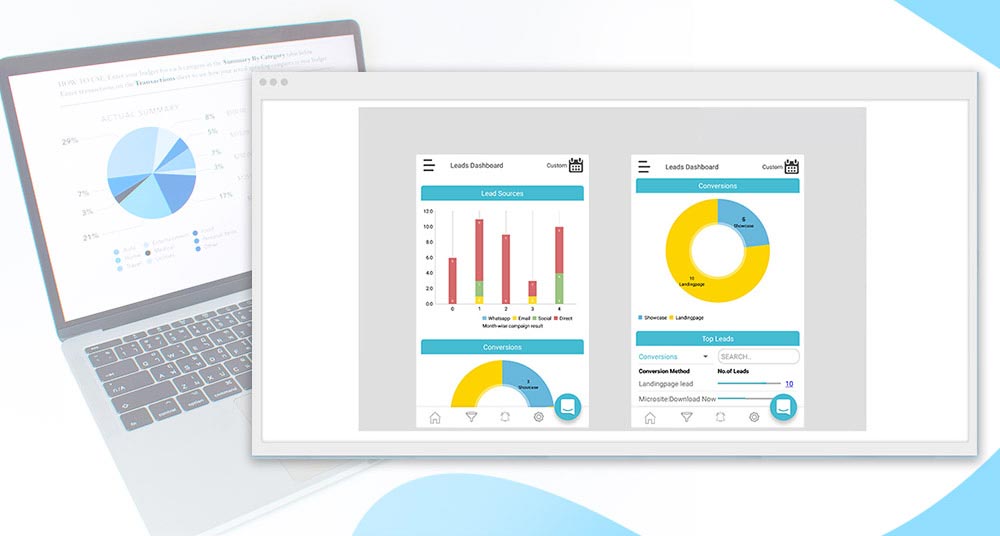 Lead Analytics Dashboard
The Lead Analytics dashboard provides the users with details about their sources of lead generation. It gives them an insight into which sources are generating the majority of the leads and also how many of these leads are achieving conversions. It also assists the user in gauging the health of the leads and measure how far along the sales funnel they are. The user can use the lead analytics feature to tell at a glance which part of the sales funnel the leads are concentrating at, and easily shortlist the leads that are close to becoming paying customers.
Request a Demo
Based on your industry and company needs, we'll revert back to you for a demo