Create new marketing content with ease using pre-built content marketing templates from SalesPanda. The multi-page editor uses a convenient drag-and-drop framework that anyone can use to create mobile responsive documents and landing pages. Upload and manage content in a CMS and display content in a microsite attached to the website.
Content Editor
SalesPanda's Content Editor is an intuitive editing tool that can help you create different types of content with ease. This multi-page editor uses a convenient drag-and-drop framework that anyone can use to create attractive mobile responsive documents, landing pages, and more, without the need of special tools or skillsets. The online Content Editor automatically saves the content you create to your SalesPanda Content Library on the cloud, giving you the benefit of being able to access it and work on it from anywhere at any time!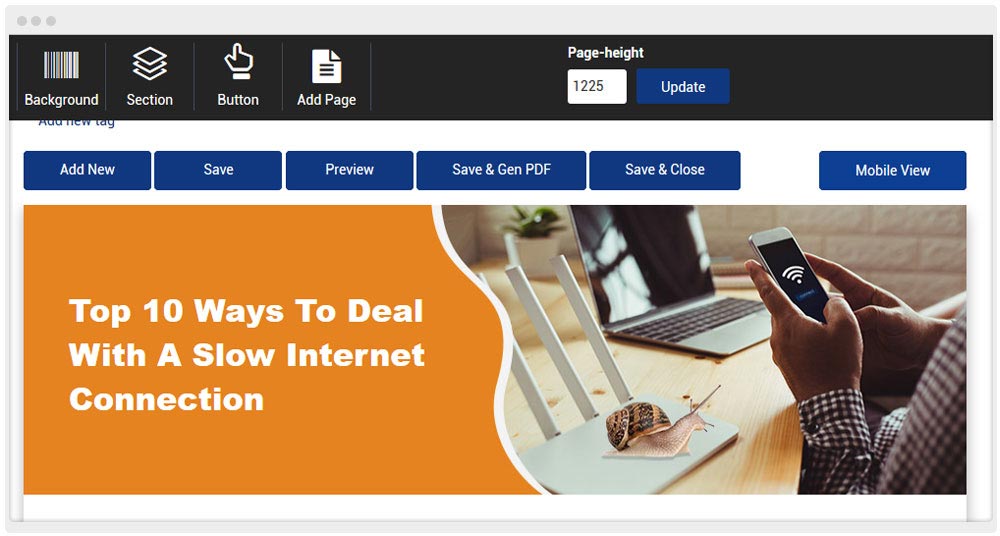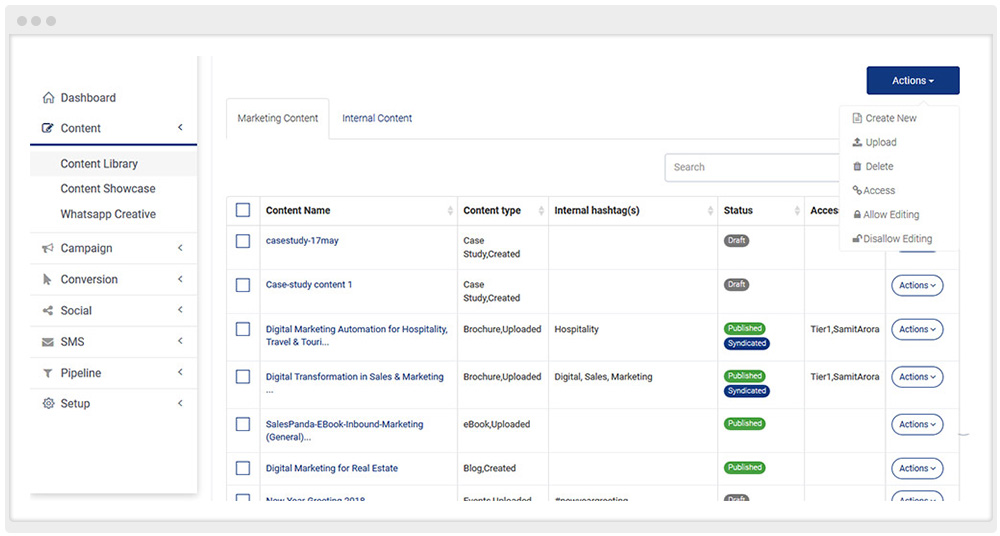 Content Management System
SalesPanda functions as a powerful content management tool for the creation and modification of all types of digital content in a collaborative environment. This makes it a vital and important part of your marketing arsenal. Create, upload and edit important marketing collaterals and store them in your online content repository for easy access from anywhere, at any time. You can also showcase the content you create on your website with just a click by using the Content Library in tandem with SalesPanda's Content Microsite feature.
Content Microsite
The Content Microsite works in tandem with SalesPanda's CMS tool to give you the option to showcase the content created or uploaded in your Content Library, on your website. These content pages are SEO ready and can be inserted or removed from the Microsite with just a few clicks. Use the Content Microsite to enable automated content creation and direct traffic on to your website by engaging them with relevant content!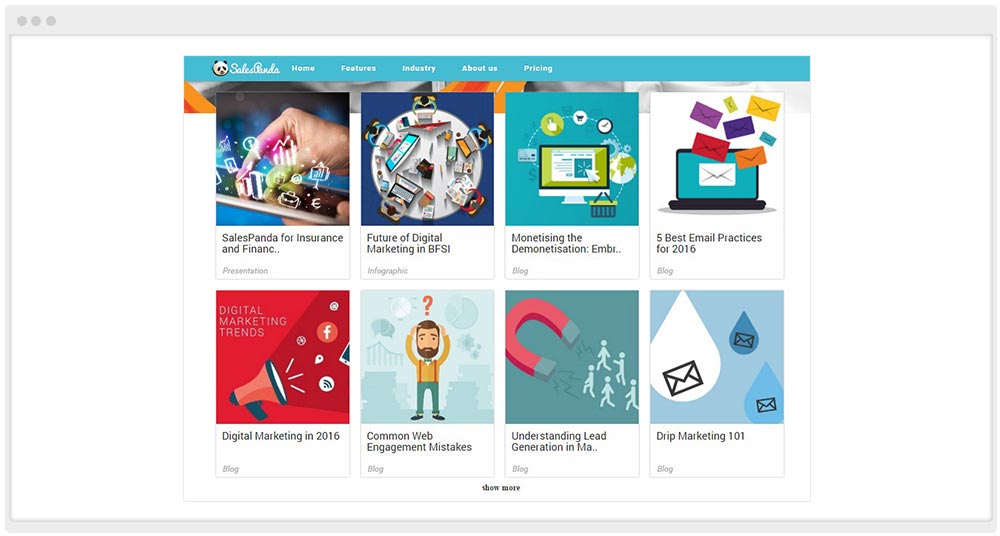 Request a Demo
Based on your industry and company needs, we'll revert back to you for a demo