Nurture and Close Leads
Using Lead & Contact Management, Lead Nurturing and Analytics
SalesPanda helps you nurture and close leads to generate real business. The leads from engagement windows and content showcase pages are automatically captured into your lead management system. You can nurture these leads by sharing content with the prospects via built in email marketing tool.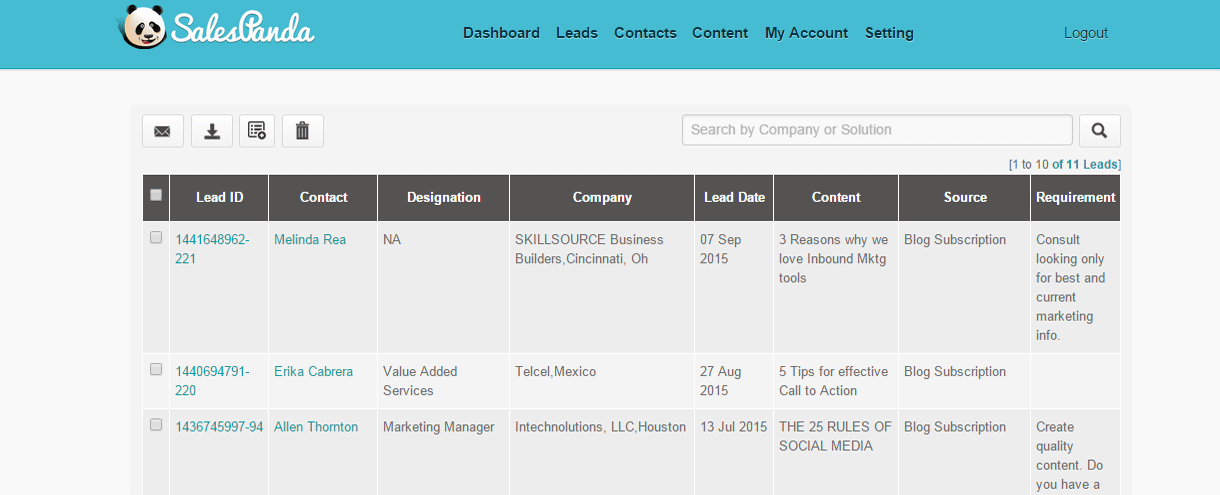 Lead Management
Capture leads automatically from content showcase as well as engagment windows to create funnel. Customise the fields to be captured in leads while designing the engagment windows. Set triggers to get email alerts on lead capture.
Contact Management and List building
Organise customer contacts from leads and activity details in one window. Import your own contacts into SalesPanda using CSV import. You can create mailing lists to run campaigns and send email with content to bring the prospects back to your website.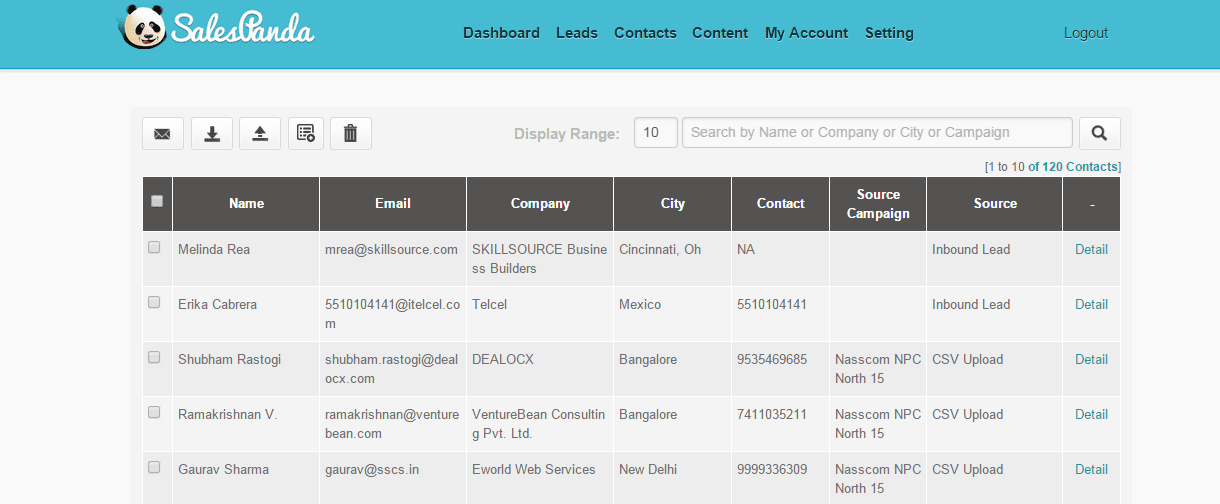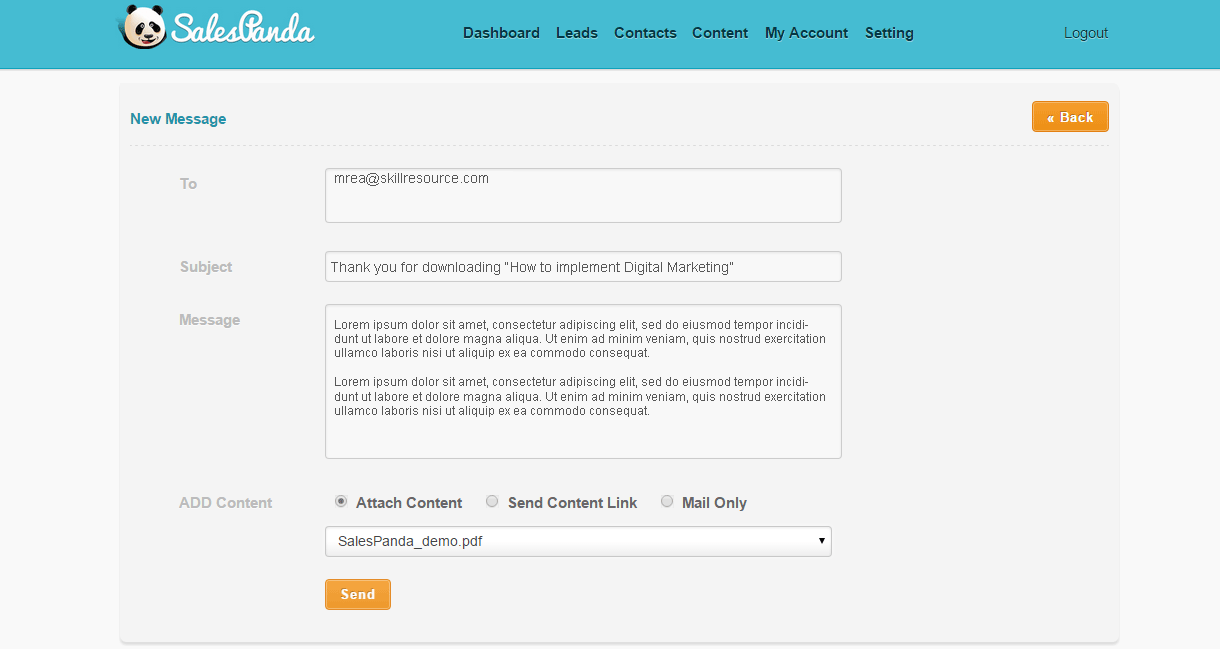 Lead Nurturing
Nurture leads using email and content marketing. Send mailers attaching relvant content from SalesPanda content library progessing the discussion with prospective customers. Activities get stored with the leads to give a comprehensive view of lead progress.
Analytics Dashboard
Analyse customer behaviours to see engagement and conversion patterns to improvise and adapt. Get dashboard view to analyse by specific content or engagement window to increase conversions. Filter days by day, week or specific timelines.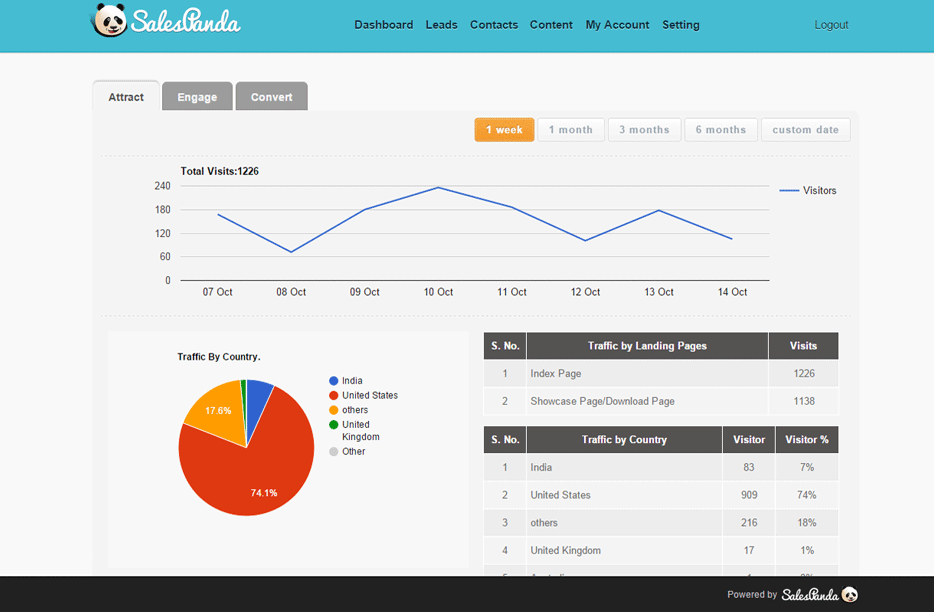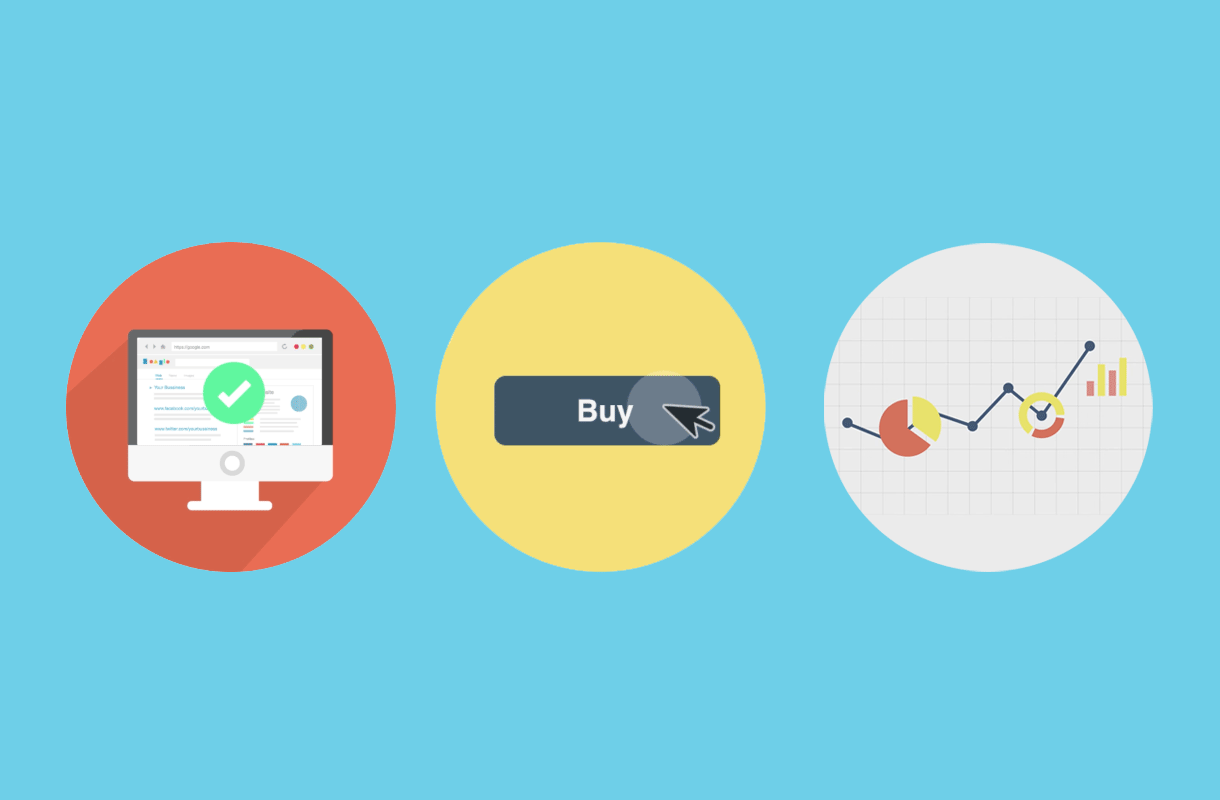 Nurture and close leads using SalesPanda
Automatically capture leads from the website into a lead management system
Import your own contacts into SalesPanda with CSV upload
Create marketing lists to run campaigns
Nurture leads using email marketing
Get an analytics dashboard to analyse and improve lead conversions.
Top
© SalesPanda. All rights reserved.