Increase Website Traffic
With SEO, Blogging, Social Media and Email
SalesPanda helps you increase your inbound traffic to the website by sharing content across different digital channels in an integrated manner. As a marketer you need to share the right content through the right channel with uniform messaging. SalesPanda helps you increase traffic by leveraging blogging, search engine optimization, social media sharing and email marketing in an integrated manner.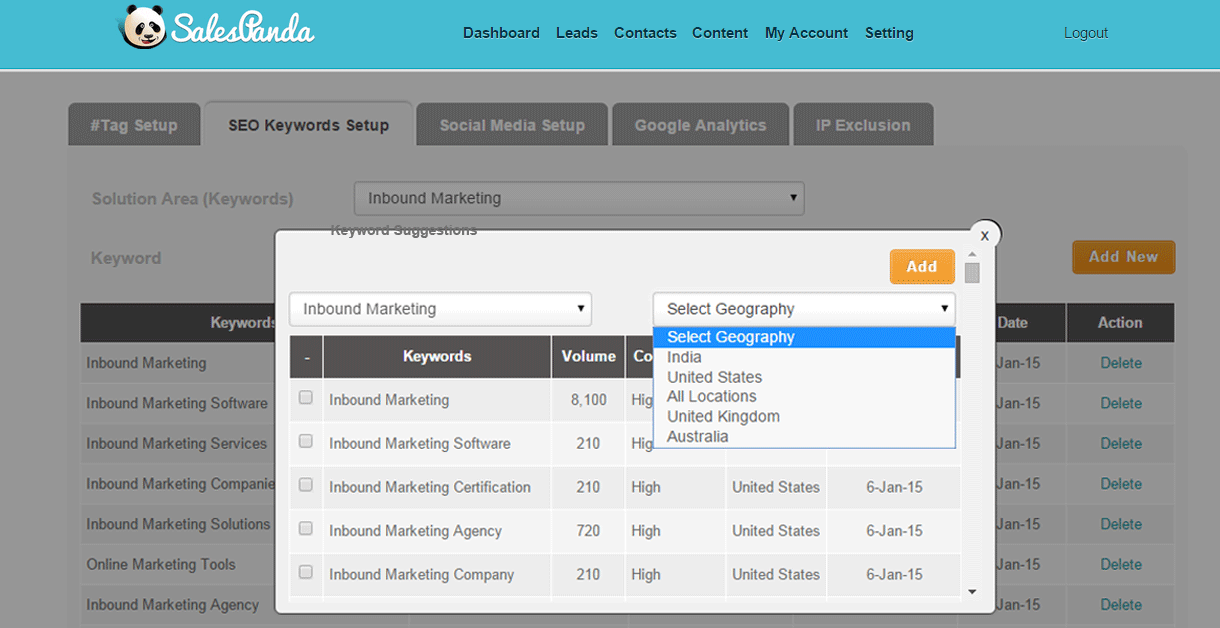 Search Engine Optimization without Plug-ins
SalesPanda enables you to create content and insert SEO keywords that help you gain a better rank in search engines, boost website traffic and garner quality leads. You can add high-priority keywords, title tags and meta descriptions all within the tool for your content marketing. We give you a repository of relevant keywords for your content to maximise the search traffic.
Blogging
Use SalesPanda's editing tool to create engaging blogs that help you increase traffic to website. The content editor will display your stories just how you create them. Use graphics, images and more to drive your point. Further, you can easily organize the blogs by industry, solution or service areas to ensure easy browsing and search in a neatly designed showcase on the website. The blogs and other content created using editor are mobile ready and adaptive to any device they are viewed on.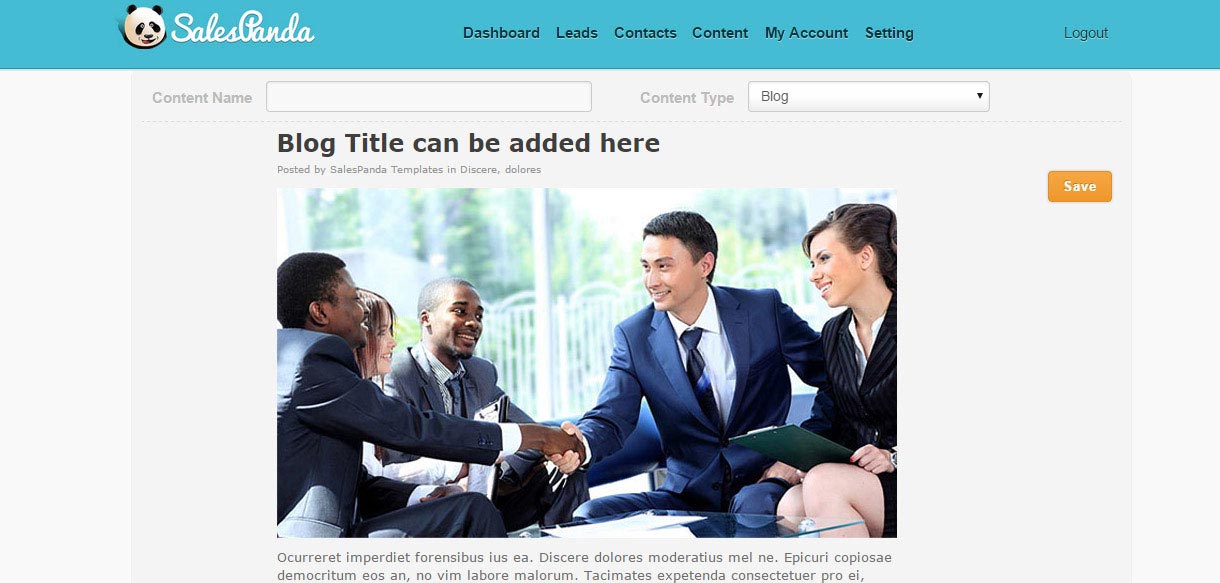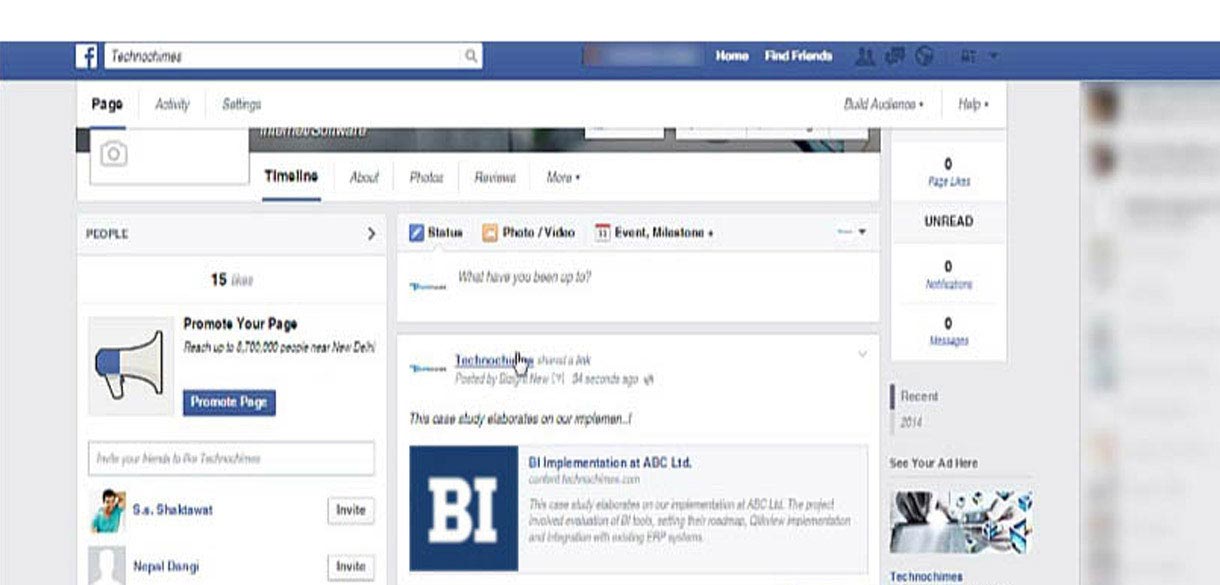 Share on Social Media
Reach more prospects quickly and easily! SalesPanda makes it easy to share and promote your content across social media channels like Facebook, Google+, Twitter, LinkedIn, etc. after the content is published on the content showcase of your website. Even your visitors on the site can share the content to drive further traffic.
Email Marketing
Import your qualified contacts into salespanda contact management tool or build your own mailing list using our engagement windows . Create campaign lists and send mass mails sharing your latest offers, case studies or blogs to your target customer base to get them to your website.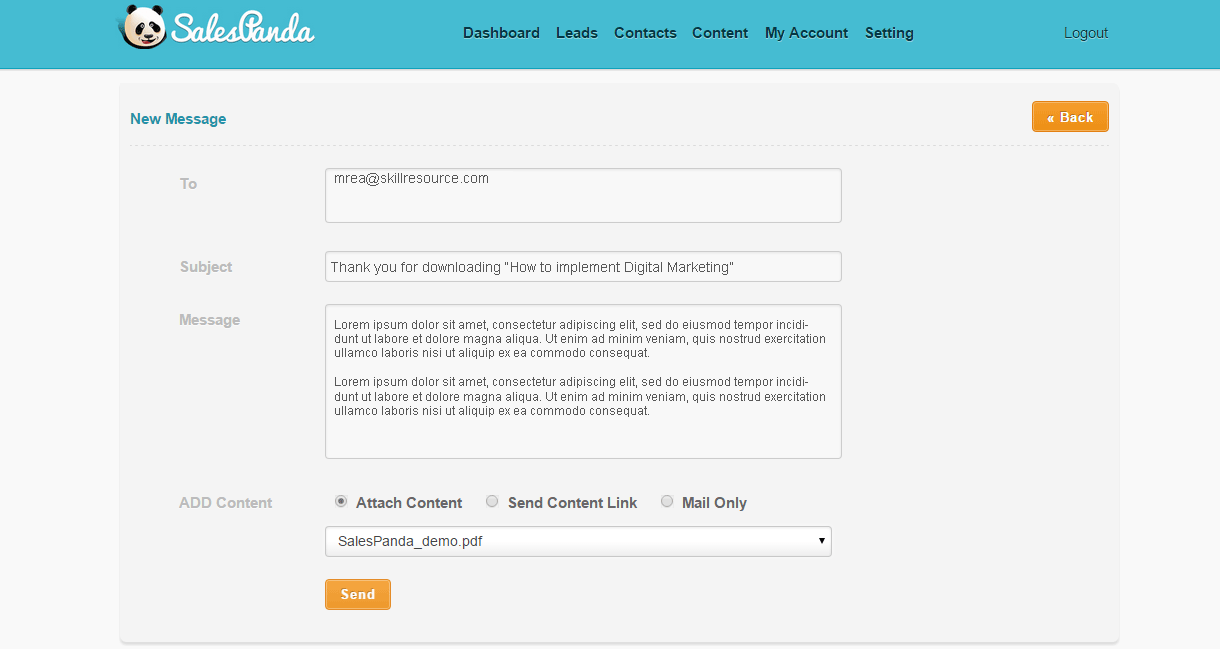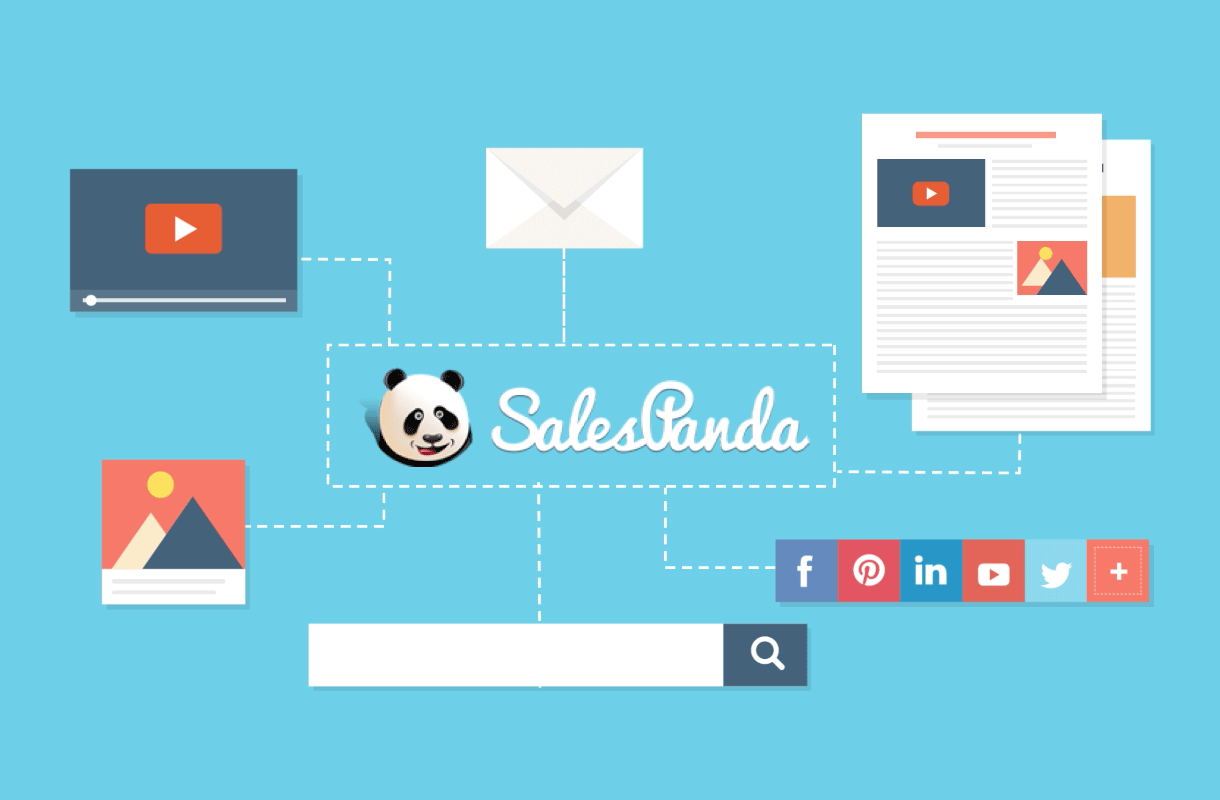 Increase Inbound traffic using SalesPanda
Get the right SEO keywords for your content. Make them search ready.
Integrate your social media accounts once and keep sharing content in one click.
Create inbound traffic by creating blogs and organising them by target industry.
Send out emails to your target audience. Share content and get them to your website.
Top
© SalesPanda. All rights reserved.