Create & Manage Content
With Content Editor, CMS and Content Showcase
SalesPanda helps you automate your content marketing. Using our content editor with design templates, you can create marketing content like case studies, brochures, customer testimonials and lot more. Create quality content and showcase your strengths to enhance your digital presence.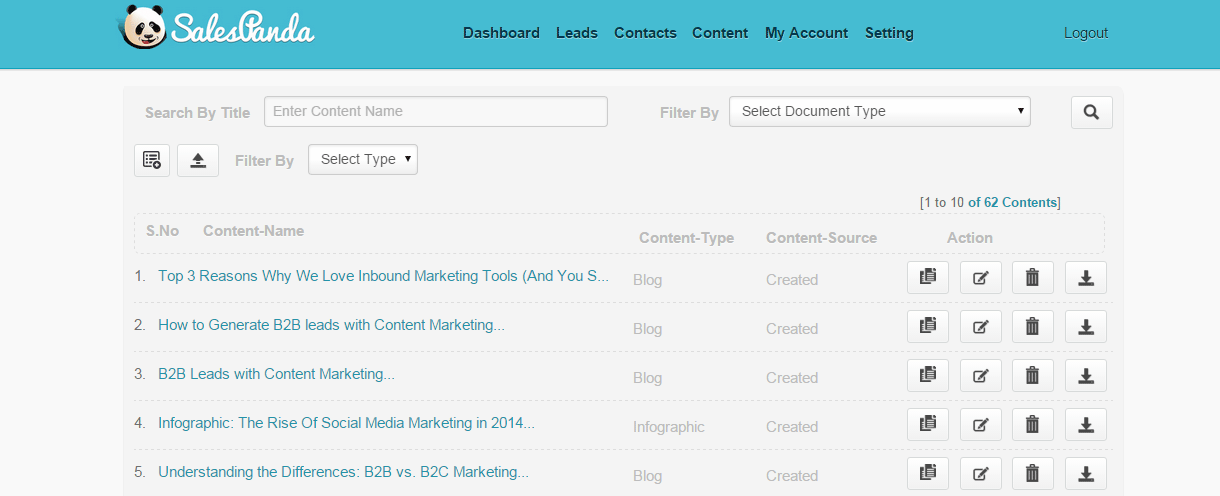 Turn-Key Content Creation
SalesPanda Content Editor helps you create new marketing content to increase your online presence, engage visitors and convert them into customers. The content, once saved in the library, can be uploaded on your website or shared on social media. Additionally, you can also create its copy or download it as a PDF file to email the content to your list of prospects.
Pre-Designed Templates
SalesPanda provides you with industry-ready editable templates for all types of marketing content like articles, blogs, white papers, newsletters, client testimonials, case studies, videos, brochures, etc. The content can easily be modified by changing logo, title, images, text of document, and a lot more. Alongside, you can also use your own HTML code and upload template to create new content.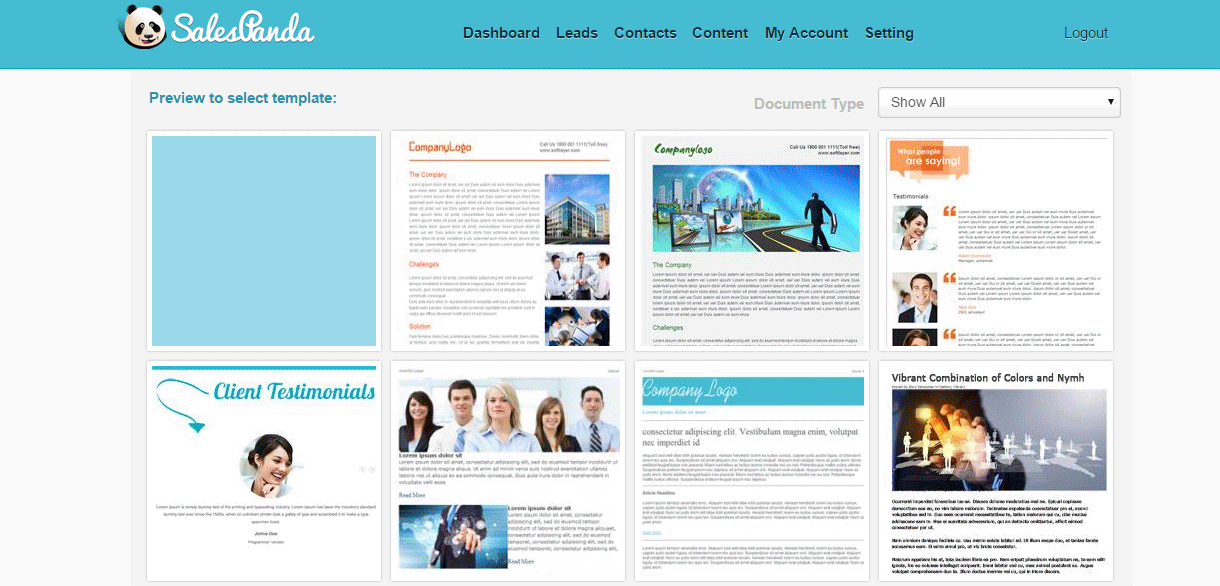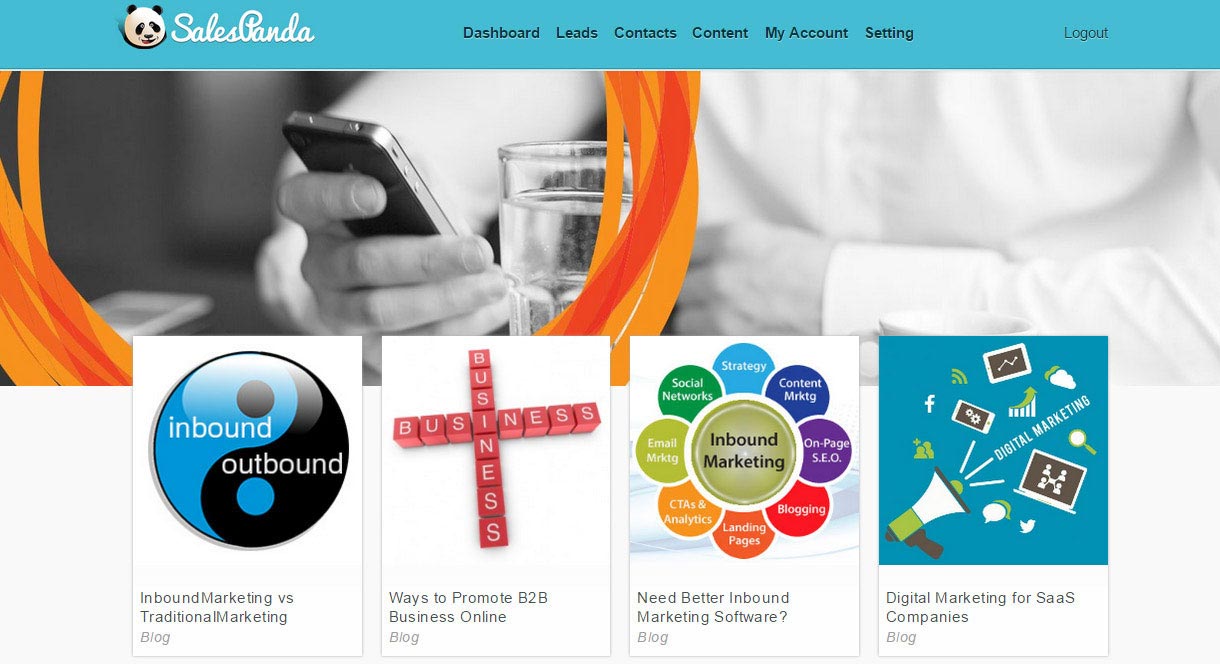 Content Management System with Website Showcase
SalesPanda gives you a CMS to manage your content within a content library. This content can be the one created using our editor or the one uploaded by you into the library. Plus we provide you a content showcase to organise your content on your website. Visitors coming to your website can browse your content as industry, content type and solution areas for an engaging experience. What more? You don't even require coding. Just create a sub-domain and connect the content showcase to your site and give your visitors an engaging experience!
Automate your content marketing to create a strong online presence
Organise and manage content in a single marketing content library using our CMS
Create marketing content using editable industry ready templates or import your content into the library
Showcase content organised by #tags on your website for better visitor engagement
Share content on social media or email it to your marketing lists, all within SalesPanda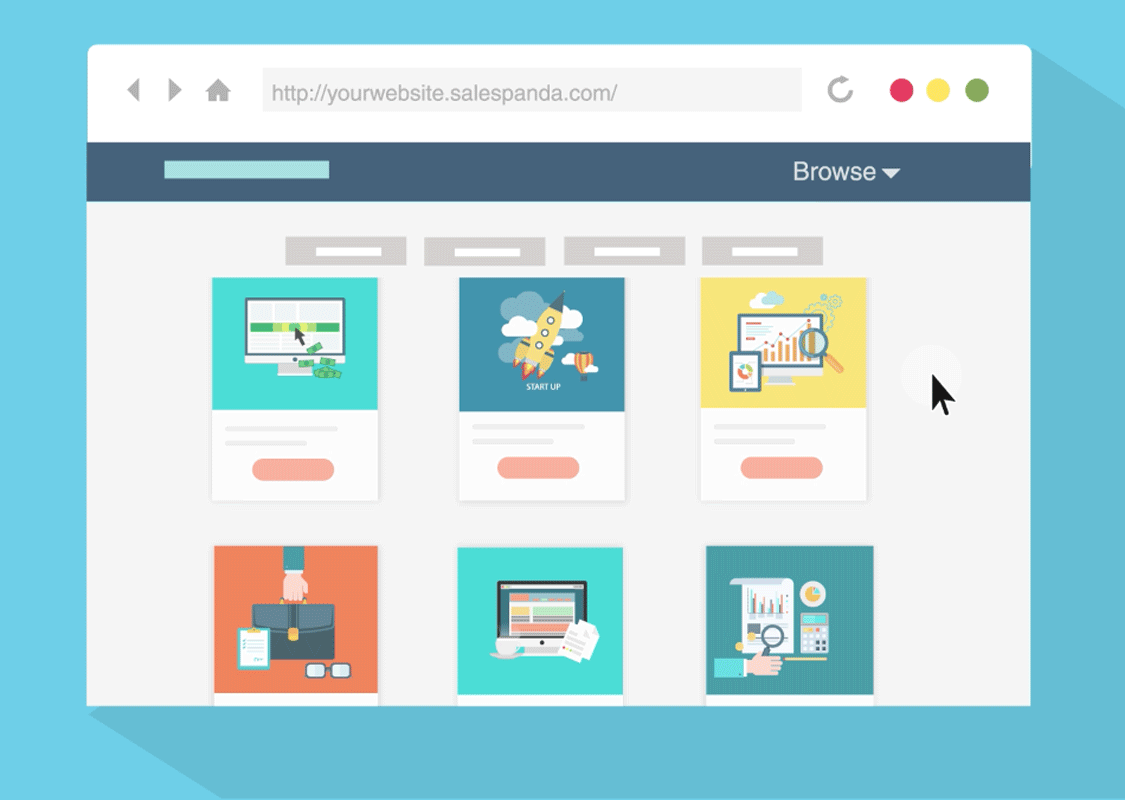 Top
© SalesPanda. All rights reserved.